Advanced technology has started to dominate even healthcare industry. Several developments have reached the market. It has become a grand success too. One of the most convenient and latest technology development in the healthcare sector is mobile applications for doctors. It is a common platform that serves patients and doctors.
In the recent days, more and more people have started to install healthcare apps instead of browsing or registering on the healthcare website. Mobile apps allow them to get instant healthcare and services. There are several reasons for people to use apps in place of healthcare website.
Ease of communication
Mobile apps developed for physicians are almost equal to virtual clinics. The patients can communicate with doctors directly. There will be no middle person between doctors and patients. When patients approach through websites, they have to submit their details in the contact form or contact the number mentioned on the website. They need to submit their email address, contact details and number. They need to wait until the physician checks his/her mail and contact. The video consultation, click to call or remote chat facilities are available both in apps and website. It serves the patient to contact adoctor immediately whenever they require assistance.
More Info About : What Are The Benefits Of Cloud-Based Hospital Information Management System?
Offline communication
Some mobile apps do not depend on internet connection. It works in normal way though you connect or do not connect tothe internet. But, websites fail to work if you have not connected your laptop or mobile device to the internet. Mobile apps offer patient the possibility to contact experienced doctors and physicians who are renowned names in practice in quick time. No matter, they are located in different city. With the help of mobile apps, you can find their location and even reach their place directly. Remote communication even without internet connection is the major perks of utilizing mobile clinics application for doctors.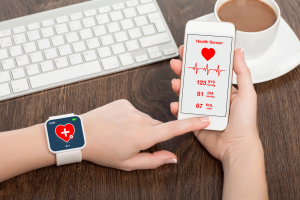 Easy navigation
Certain website remains difficult for the patient to navigate and get in touch with physicians. You need to follow several procedures and signups to connect with physician. It is totally opposite in mobile apps. You can select the specialization of physicians and connect with them in asingle click. It is easy to use mobile apps. The patient can contact without any delays. You will directly land to contact details option once you select the physician.
Billing convenience
Mobile apps eliminate complex payment procedure. It is connectedto payment gateways. You can make payments on your smartphone. There is no need to step out of your house for payments or to check the bills.