It is challenging to take care of senior's health. If you have an elderly spouse, friend or family member, you need to think of various ways to look after them. Sri Devi Hospital offers comprehensive coordinated care for seniors. They have collaborated with a leading care center to provide best health care in an innovative way. Several hospitals have joined with senior health care centers to assist the seniors. You may think it is possible to take care of mom or spouse on own. But if the senior person has fallen ill, you need to offer exceptional medical care. Geo Care, Senior Health Spa, Senior Primary Care are the best websites where you can search and get sufficient senior care tips and suggestions.
As the population grows old, most people face this situation. They have to move to a senior nursing home or assisted older family members into a convalescent or nursing home. It is not easy to take this decision. You may take this decision after facing various issues or situations. You may even take suddenly when you find difficult caring your mother or spouse or following hospitalization to cater other kinds of housing.
It remains stressful to move. Most seniors have misconceptions about senior health care facilities. It is well and good if it is located inside a hospital or managed by a hospital. Before taking a decision for your loved one or yourself, you should know completely about senior health care or skilled nursing facilities.
A senior health care facility offers optimum level of care and attention for older patients. They do not have to live inside but near or outside the hospital. The nursing homes offer custodial care. It includes assisting while getting out and inside the bed and offering assistance with bathing, dressing and feeding. There are lot of difference between individual senior housing facilities and nursing homes. The best part is you can get an excellent level of medical attention. Each senior person will be monitored by a licensed physician. Moreover, there will be medical professionals and nurse round the clock on your premise. They will be available on site.
Apart from them, other medical professionals like physical or occupational therapists, geriatric physicians, speech and occupational therapists, nutritionists, and clinical pharmacists will be available. These facilities are not possible in other types of senior housing. You can get in touch or interact with the physicians and get therapies and medical procedures on site. You do not have to travel along distance or wait for an appointment to meet your physician. They would directly come to your residing place.
More Info About : Senior Health Care Service Providers: How To Begin?
Many people have a negative impression on the term 'nursing home' or senior health care.
The layout and ambience in a senior health care community differ from one to another. For instance, some have shared rooms whereas others come with private option. There will be private bathrooms in each room. If you are sharing rooms, you can use the common bathroom present in the hallway or within your room. They may provide some meals directly in your room while some will be served in the common dining room.
The senior health care communities are established in a therapeutically oriented design. The main goal of the management would be to simplify senior care. Nowadays, senior homes are getting trendy and modern. It has developed as communities where ten to thirty senior members join and live in a home. They will have continuity of staff, communal areas and private kitchens.
How to Find a Senior Health Care or Nursing Home?
It is not simple to find a right senior health care centre. Due to recent decline in your medical condition or hospitalization, you would be under stress to move fast. If you research and get more information, you have greater chances of finding a right senior health care for your loved one or yourself. Here suggesting some tips that will help to narrow down your options.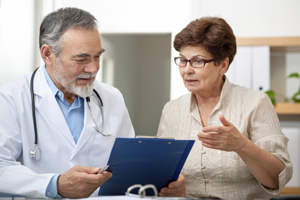 Start with referrals:
It is best to go with recommendations of your family specialist or physician. If you know friends who have used senior health care centre or home, you can ask them for help. When you approach someone with excellent knowledge and experience about senior health care, they will help you in finding out the best community. But still, your requirements differ. It will not be same just like your friends or relatives. One option does not suit all people.
Educate yourself:
Search on the internet. You can find a lot of information regarding senior health care homes, assisted living and much more. As you search, you will come across some of the best senior living centres. You can post your requirements or talk with the administration to find out their services. If you have enough time, you can visit senior health care homes that are nearby your home. You can get an idea how they function, how they take care and what services you can expect them.
Some people enter a senior living home without any idea. They get disappointed after seeing their poor facilities. It is best to visit one or two centres and then shortlist the best one. Do not sign up with a centre just because your family member has recommended. Ensure to do a thorough research before relocating to the senior health care centre.
Hope you find this information useful. Nowadays, with the help of internet, everything has become simple. Browse and get in touch with the leading senior health care community.