Motherhood is one of the important phases in every women's life. Every woman wishes to be a mom since it completes her. But the journey of being a mother is not smooth. She has to cross numerous hurdles all through life. Therefore, a health insurance policy providing complete maternity coverage is mandatory for a woman. One of the best plans is the policy that provides coverage for post-delivery child care and delivery expenses such as hospitalization, medicines and diagnostic tests. A lot of things have changed and also women.
In the early years, most women were accomplishing motherhood between 26 and 32 years of age. At present, the age of accomplishing this phase has increased and it has resulted in women to experience certain complications. When they take maternity insurance, they can easily handle the medical expenses they are going through. They will not have to pay surprise medical expenses or think about how to save the money to pay the maternity medical bills.
We have shared some important facts about the maternity health insurance that you are not aware of.
1. Maternity health insurance is developed exclusively for pregnant women:
The insurance package covers the entire expenses of the pregnant women. It includes pre-hospitalization of 30 days, post-hospitalization of 60 days, post and prenatal expenses, delivery expenses and baby cover.
More Info About : Maternity Insurance – The Vital Need For It
2. Maternity insurance cannot be purchased after your delivery:
It is not possible to buy maternity expenses after your delivery to cover the incurred expenses. If you are pregnant, then you can approach one of the top health insurance companies for maternity health insurance. The corporate employers offer maternity benefits that cover expenses with a limit of about INR 50,000 and maternity leave of around 26 weeks according to the Maternity Benefit Amendment Act of 2017.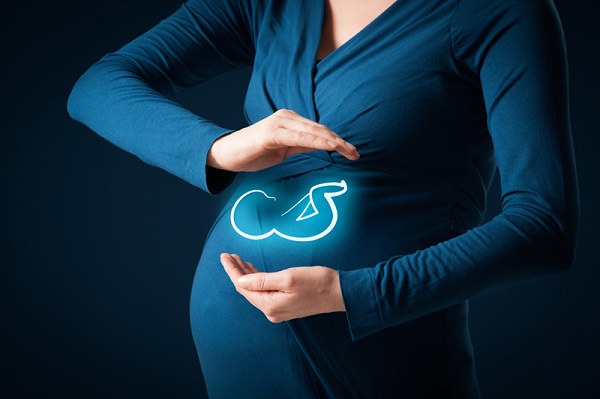 3. Waiting period in the maternity insurance policy:
The majority of maternity insurance policies come with a waiting period. It means after the policy comes into effect that can be of about three to six years, according to the policy purchased they can claim benefits. It is recommended to buy the policy immediately after the wedding since the waiting period will get completed by the time you conceive a baby.
4. There are two kinds of insurance for maternity benefits:
When it comes to maternity insurance, you have two options. The first option is it will be already included in the complete health insurance plan or option to include as an additional policy in your existing one. The second option is taking a specific maternity health insurance policy. It is expensive however, it comes with a waiting period of around nine months to two years. In this plan, it offers coverage to newborn birth weaknesses.
5. Maternity insurance can be used immediately you are in need:
The average expenses for maternity care and childbirth is INR 35,000. It is not the same for all. The expenses change from one hospital to another. Many people feel that they can develop a corpus and use it during the time of child delivery. As it is a fund, it is hard to break immediately in emergencies. The lifestyle of youth has completely changed resulting in major consequences on their health. Sometimes, there are even chances for complications. In such situations, maternity insurance plays an important part since such unexpected expenses become too expensive for a medium level family to pay in a lump sum.
If you are thinking of purchasing maternity health insurance, research for a leading insurance company and their policies. It is necessary to read and understand all the policy documents before signing up.