When experiencing hair loss, most people do not know whom to approach for assistance. So, they mostly:
Take vitamins or other supplements sold particularly for hair growth
Purchase products that promise to restore hair
Try to cover the issue by changing the hairstyle
If you are experiencing hair loss, here are some of the expert recommendation tips you should check.
Fix an appointment and meet a board-certified dermatologist
There are many reasons to experience hair loss. It is best to find the reason as early as possible to determine the best results. Dermatologists are trained and experienced in diagnosing the conditions that affect nails, hair, and skin. They analyze from the root of the issue and treat hair loss successfully.
More Info About : Frequently Asked Questions About Hair Loss In Women
Condition and condition your hair without hurting it
If your hair is falling out or fragile, it can get easily damaged while washing. The dermatologists suggest certain for patients with hair loss:
Always make sure to use a mild shampoo. Certain shampoo would remove the hair's natural moisture.
After washing with shampoo, use a moisturizing conditioner. The conditioner will cover the strands and helps in reducing split ends and breakage.
Ensure to use detangler or leave-in conditioner. You need to use this regularly after washing and conditioning your hair. It helps in a great way in reducing frizz, split ends and breakage.
Use a microfiber towel and wrap it to dry the hair in a quick time. It is much easier and safer than using blow-drier.

Do not perform hot oil treatments
Hot oil treatments are not recommended as it heats the hair and damages weak hair.
Avoid at-home coloring, relaxing, chemical straightening and perming:
If you are thinking to do any of these, you need to visit a salon who is experienced in these services. The salon professionals will check your hair and scalp to determine the product right for you. Ensure that the salon professional is utilizing a moisturizing conditioner at the end of treatment.
Limit using hot combs, flat irons, and curling iron:
It is recommended to use these only for special occasions. For example, if you are going for a job interview or wedding occasion, you can use them. When you use these on your hair regularly, they will heat your hair and weaken it.
Set to lowest heat on blow dryer:
It is best to dry your hair naturally instead of utilizing a hairdryer. Take a microfiber towel and wrap wet hair. This way, your hair will dry quickly without any damage.
Do not pull your hair or twist your hair with your fingers:
Some people have these habits that have chances to damage fragile hair. It can even result in severe hair loss.
Thyroid problems:
The hair growth cycle gets changed when the thyroid gland located at the anterior of the neck yields an insufficient or excessive amount of thyroid hormone. If you are already experiencing thyroid issues, you will be seeing other symptoms along with hair loss like weight loss or gain, sensitivity to heat or cold and variations in the heart rate.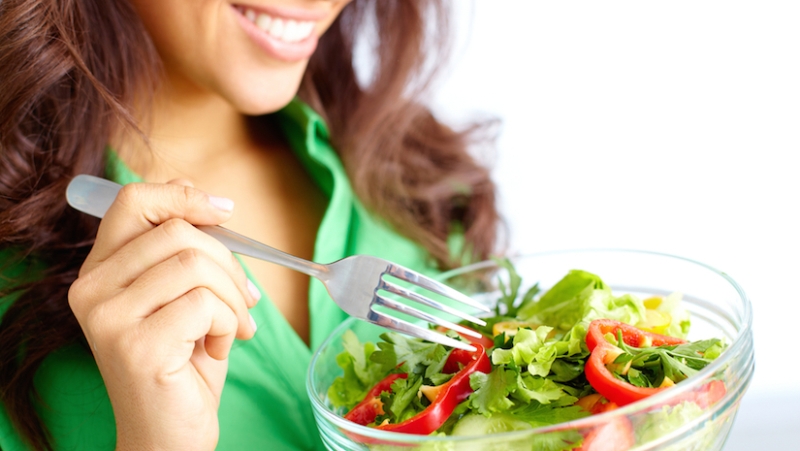 Eat healthily:
When you do not consume sufficient nutrients like protein and iron, you can notice hair loss.
Stop smoking:
Smoking results in inflammation all over the body. It can worsen hair loss.
Comb or brush your hair gently. When you are combing or brushing your hair, do not tug your hair. It can also be a cause of hair loss.
Do not take hot showers:
Though hot showers are comforting and relaxing, it dehydrates the skin and strips the natural oils from your skin, thus resulting in brittle and dry hair that is prone to breakage. It is recommended to wash in lukewarm water and rinse at the coolest temperature.
Eating fewer calories can result in severe hair loss:
To follow a healthy eating plan, consult your dermatologist or dietician. There are a lot of ways you can include healthy foods in your menu.
Stress can also be a reason for hair loss:
Are you experiencing stress or keep worrying about something else or other? Well, you need to know that extreme stress would cause sudden hair loss. It will last for a few months. It is recommended to reduce stress through yoga, meditation, massages, and exercise. These activities will relax your body and mind and have chances of reducing hair loss.
Before consuming a supplement, check whether you are receiving sufficient minerals or vitamins:
It is best to take a blood test and determine whether you are receiving certain nutrients essential for your hair growth. If you are thinking to consume supplements, you need to know that they are not very good. When you get too much of particular nutrients like Vitamin E, Vitamin A, and selenium, there are chances of hair loss.
When you meet a certified dermatologist and share about your hair loss issues, they would suggest secrets as per individual requirements. It will help in a great way to combat hair loss.