The management staff plays an important role in hospitals and medical centers. You may have experienced several occasions where your staff takes leave and the entire responsibility comes under your shoulder. It is hard to avoid holidays. The medical staff members and front office executives take series of leaves due to festival or other reasons. At the same time, you cannot stop patients coming to your clinic or hospital. In such situations, it is hard to manage appointment, calls and reminding patients about their scheduled visit. Automatic medical answering system is the latest development in the healthcare industry.
More Info About : Ideas To Construct Smart Hospital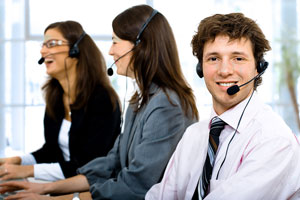 It smoothens and fixes overall medical management. It is also referred as virtual receptionist or automated medical receptionist. It is a software that answers calls and marks appointment. It performs without any human interference. It is best to use online appointment scheduler where there is no chance for overlapping or mess. Several hospitals and medical professionals are adopting automatic medical answering system. It is efficient and reliable. It performs tasks without errors.
If you are a physician who travel frequently, appointment scheduler will serve you in best way. It integrates appointment marked by patients and physicians with Google calendar. It is accessible on devices like iPhone, Blackberry and other smartphones.