Physiotherapy is the treatment and cure of disease, disorders,and injury through physical methods like manipulation, massage, exercise and other treatments that involve over surgery and medication.
Most people have an opinion that physiotherapists work with sports and back injuries, but they have actually misunderstood. Physiotherapists are well-trained health professionals dedicated to offering treatment for patients suffering from physical conditions arising from aging, illness, injury,and disease. They work with the main aim to enhance the quality of life of the patient. So, they use various kinds of treatments to restore function and alleviate pain. In cases of permanent disease or injury, they aim to reduce the effects of the dysfunction.
Job duties of the physiotherapist
· The physiotherapist's role remains completely varied with each day remaining different.
· He/she would evaluate the physical status of the patient to find the problems and execute a treatment plan.
· Alternatively, they would also retrain patients to walk and assist others to manage with walking frames, wheelchairs or crutches.
· The physiotherapist would also remain in-charge for educating the patient and the family to help them lead a healthy lifestyle and prevent injuries.
· In certain cases, the physiotherapist would be requested to plan and organize community fitness programs.
· If in case, it is necessary, the physiotherapist can also provide sick leave certificates to the patient.
More Info About : When You Should Consider Physiotherapy Treatment?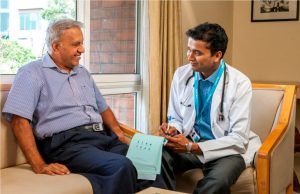 Kinds of physiotherapy
Physiotherapy remains as an effective treatment for several conditions and the following treatments help in reducing the recovery period after various surgeries.
A physiotherapist can be experienced in various areas like sports medicine, women's health, and pediatrics or children's health. There are three various areas of practice.
· Musculoskeletal is also referred to as orthopedic physiotherapy. It is utilized to treat medical conditions like reduced mobility, workplace and sports injuries, posture problems, bursitis, incontinence, strains, arthritis, back pain,and sprains. Rehabilitation after the surgery is included in this category.
· Cardiothoracic treatment is usually applied for emphysema, chronic bronchitis, used asthma and also other cardiorespiratory issues.
· Neurological treatment is utilized in treating problems of the nervous system like Parkinson's disease, multiple sclerosis, acquired brain injuries, spinal cord injuries,and strokes. It is also used for restoration following brain surgery.
Kinds of therapies
· The treatment is planned and offered as per an individual's health status. The physiotherapist would design the plan after completely analyzing the patient's medical records. He/she would select from a wide choice of therapies like manual therapies, electrotherapy techniques,and exercise programmes.