A broken wrist is also referred to as distal radius fracture or Colles' fracture. It is the condition where two large bones break in the forearm. The lower end of the bone breaks resulting in Colles fracture. It is one of the commonly occurring medical conditions. The arm bone gets affected or broken frequently. How does it happen? These injuries usually when a person smashes the wrist or while falling with an extended arm. It is most common among individuals who are involved in biking, inline skating, skiing, and sports activities. People with thinning of bones or osteoporosis are mainly at high risk for Broken Wrist. However, it can happen to any person who gets hit or takes a fall.
When a person is hit severely, the following would occur:
Ligaments would be torn
Bone pieces injure the nerve or blood vessel
The bone falls out of place
The bone would get broken in numerous places
A broken bone piece gets through the skin
The break spreads in the wrist joint
It is hard to treat these kinds of broken wrist issues.
More Info About : Physical Therapy For Tennis Elbow
What does a Colles' fracture feel like?
Some of the symptoms of Colles' fracture include bruising, swelling, tenderness, malformation of the wrist, resulting in looking bent and cracked and pain while flexing the wrist.
To determine Colles' fracture, the physician will suggest a complete physical exam. It may include several x-rays as the fracture will not be seen immediately. In certain cases, the broken wrist affects blood flow or nerves. It is necessary to visit the emergency room when:
You are experiencing great pain in the wrist
The fingers are pale
Your hand, arm or wrist is numb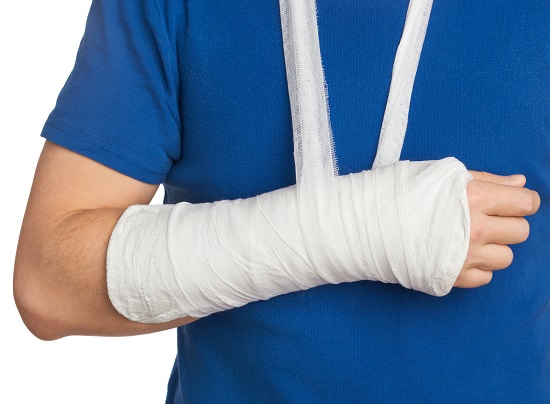 What are the treatment plans for Colles' fracture?
Your physician may have to reset when it is not in the right position to heal. It can be painful as it is mostly performed with anesthesia. The physicians recommend painkillers after the procedure.
You may also require:
Regular X-rays to ensure your wrist is healing normally
You may need a cast for about six weeks or eight weeks or even longer. It depends upon your break. If the first cast gets loose, you may require a second cast. It usually gets loose as the swelling disappears.
You may require a splint for a few days or a week till the swelling reduces. If you are using splint from the start, a cast will be suggested after a week.
You should also do the following things:
Practice strengthening and stretching exercises of the shoulder, elbow, and fingers as per your doctor's recommendation.
Consume over the counter painkillers. If you are not able to manage pain, you can ask your doctor to suggest NSAIDs (nonsteroidal anti-inflammatory drugs) such as aspirin, naproxen or ibuprofen. These medications help with swelling and pain. Remember, these drugs cause certain side effects like increased chances of ulcers and bleeding. It should be used only when needed or as prescribed by your physician.
Ice the wrist. It is recommended to repeat icing for about fifteen to twenty minutes once in two or three hours for about three days. It is important to keep your cast or splint dry when icing.
Raise your wrist on the back of the chair or the pillow above your chest level for a few days. It helps in easing swelling and pain.
These treatments are mostly enough. However, some people with Colles' fractures may require surgery. The physician would suggest when the bone does not heal in the cast. In some cases, screws, plates, pins or other devices will be required to maintain the bone in the right place so it can heal fast.
You may experience stiffness and discomfort in the wrist for several months or years after recovering from the injury. Follow all the instructions given by your physician. Do not start to do activity immediately after recovering. It can result in serious damage.
How to prevent Colles' fracture or broken wrist?
It is not easy to prevent as it mostly takes place during accidental falls. If you are involved in risky sports activities, it is recommended to utilize wrist guards. A broken wrist indicates osteoporosis mostly in women. Discuss with your physician regarding risk factors for fractures and osteoporosis. They will suggest certain steps and ways to enhance your bone health.